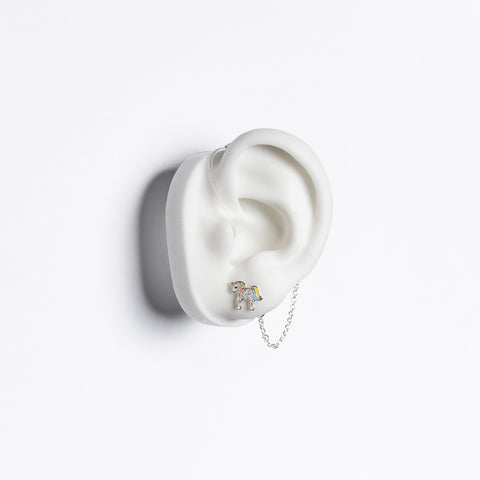 DEAFMETAL®
Unicorn Safety Chain
Beautiful timeless unicorn Deafmetal with decorative silver chain that attaches to the holster.
Beautiful timeless unicorn Deafmetal with silver decorative chain. This piece is a timeless piece of jewelry and can be worn by people of all ages!
The patented DEAFMETAL® Holster (which is the silicone piece that stretches to attach to the back of the hearing aid/cochlear implant processor) is not included in the price, so please remember to order holsters separately. From our website, there are a variety of color choices for the holster itself.
All DEAFMETAL® jewelry is sold as a single price, not in pairs, as there are many people who only use one hearing aid/cochlear implant.