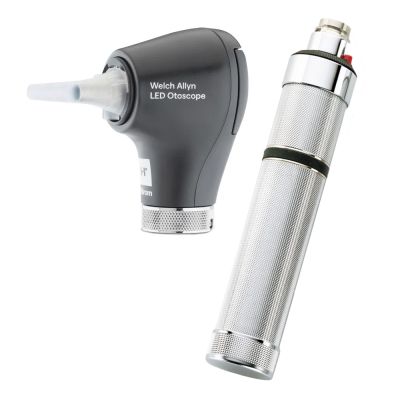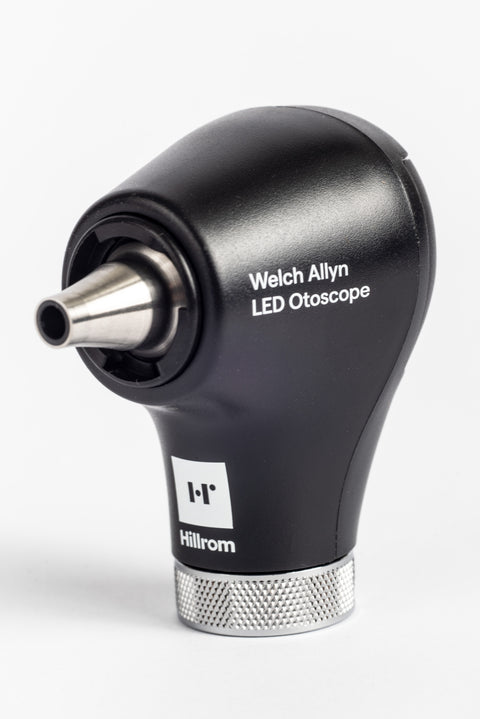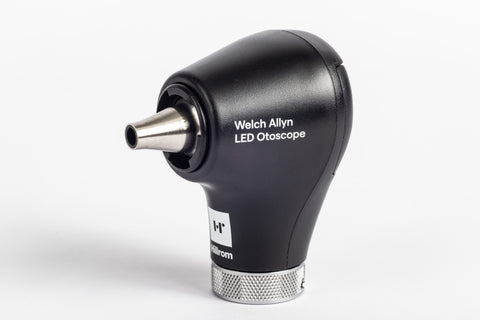 Audiology Market
Welch Allyn 3.5V LED Diagnostic Otoscope Set
Welch Allyn next generation, high-quality otoscope with focus-free design. The long-lasting LED illumination with fiber optics projects a cool light to the distal tip with no reflections of obstructions for superior view of the tympanic membrane. The LED bulb is integrated into the otoscope head and cannot be replaced, however it is guaranteed by Welch Allyn for seven years.
Otosope Head:
LED technology for a brighter, whiter view

Wide-angle viewing lens allows for instrumentation under magnification

Sealed system for pneumatic otoscopy and accurate diagnosis of otitis media

Includes a port for pneumatic otoscopy
Rechargeable Handle:
Smooth, nonabrasive knurled finish for a no-slip grip

Chrome-plated brass construction for durability

Rechargeable nickel-cadmium battery, plugs into outlet to recharge

One year manufacturer's warranty
Set includes the 3.5 V LED Diagnostic Otoscope head (250-2) and the 3.5 V NiCad rechargeable handle (71000-A).